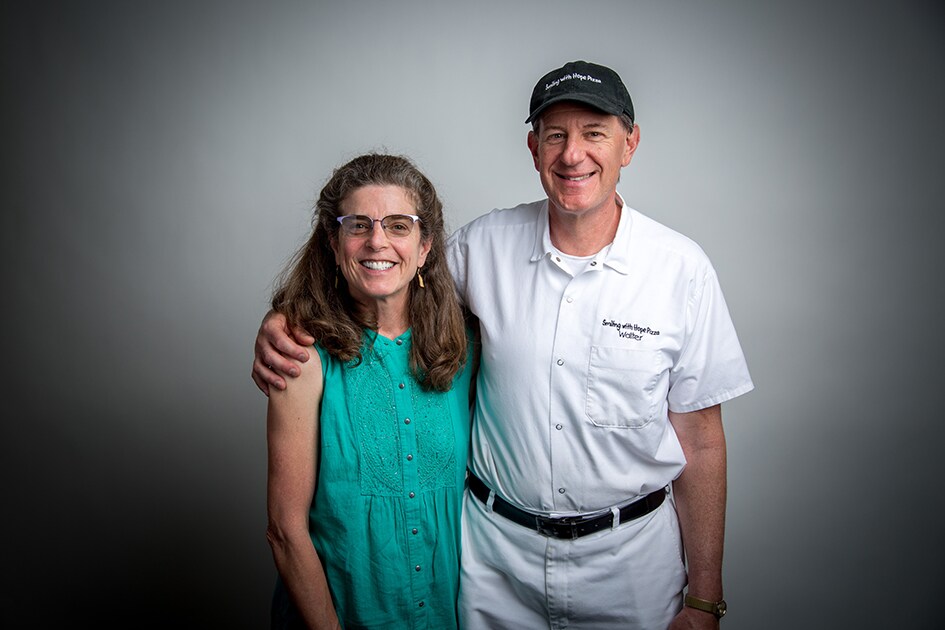 Owners/Founders of Smiling With Hope Pizza
After earning his Master's Degree in Special Education, Walter Gloshinski began working with special needs children at various schools throughout the United States. Unlike the average curriculum, Walter's program was meant to provide students with developmental disabilities job training within the classroom to set them up for entering adulthood.
"I learned myself how hard it was tor survive in this world," Walter said. "So I started creating businesses within the classroom. I wanted to give students something they could do and enjoy when school ended."
After more than 20 years of success with the program, Walter left a small town in Ohio and moved to Reno, Nev., in November 2015, where he and his wife, Judy, opened up Smiling for Hope Pizza. This unique pizzeria provides jobs to adults with specials needs and developmental disabilities.
While this delicious, New York-style pizzeria has been open just six months, its positive impact on our community is gaining more and more momentum. Currently, the company has nine employees and trainees. Walter and Judy team with various agencies, groups, parents and caregivers and spend ample amounts of time working with each employee to ensure their duties are the right fit for them. And, as business continues to grow, the pair dream of the day when they can turn the for-profit business to non-profit and provide other benefits to their employees.
We truly admire the time, dedication and hard work that Walter and Judy have put in to helping those with special needs in our community. As a way to thank them, we'll be donating $1,000 to Smiling With Hope Pizza.