Celebrating being named the Best Place to Work in the LX Business Category is special. BUT knowing this honor was received due to Dolan employee's feedback makes it sweeter by far!
To Dolan Auto Group employees and team members; YOU are the heartbeat of our business.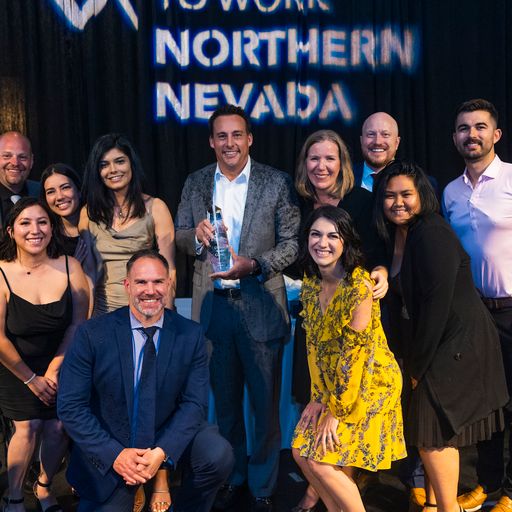 How It Started, How It's Going
Tom Dolan started at Reno Toyota, now Dolan Toyota, on April 1, 1982. There were a handful of employees that he would band together to start what is, today, Dolan Auto Group. This legacy started with heart and hardworking employees willing to commit to a vision.
Along the way the Dolan family continued to attribute the success of the locally owned company to employees. Their dedication to the business coupled with the Dolans' leadership has made for an unstoppable force. Reshaping the car business in our community and pushing the envelope at every turn.
Present day, Dolan Auto Group's employee base is bigger than it has ever been. Over 600 employees-representing 600 families in our community. That number comes with much responsibility, which the Dolans do not take lightly. They constantly take employee feedback and turn it into action. Adding benefits and adjusting our work culture.

A Nod to Dolan Employees
Taking work ethic seriously, giving a warm smile to a customer turned friend, coming together to care for a coworker, celebrating each other as life stages change or promotions occur. These, to name a few, are common occurrences within the walls of the stores that make up Dolan Auto Group.
No organization is perfect, but that doesn't stop us from shooting for perfection always. Team Dolan is constantly striving to be better for our employees and customers, with support from the top of our organization.
Cheers to three years of holding the title of Best Place to Work and earning a spot in the Northern Nevada Human Resources Hall of Fame. This honor lights a fire to keep pushing-keep doing more-keep growing.