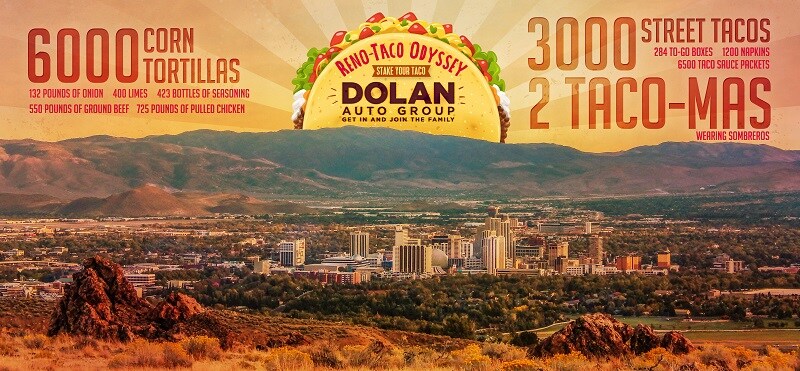 The Dolan Family and Dolan Auto Group have the privilege of being a part of many Reno traditions and staples. Team Dolan has no plans of slowing down on this front. Reno and Northern Nevada as a whole continue to grow and flourish and we love being a driving force is that momentum.
With that being said, this year Team Dolan has decided to take on the awesome responsibility of hosting Exchange Point 6 for The Reno-Tahoe Odyssey(RTO) Relay Run Adventure 2019. We are thrilled to partner with the RTO and look forward to providing the runners with a GREAT time at Exchange Point 6!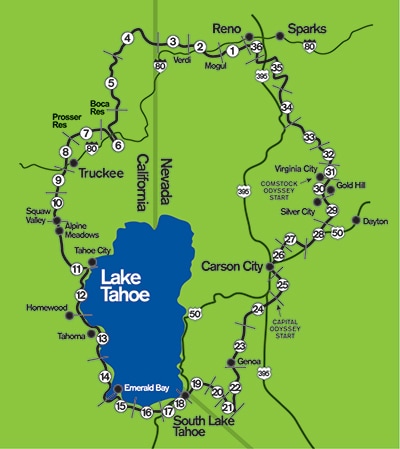 RTO Runner, what does this mean for you? It means that Team Dolan has created a PARTY for every runner to enjoy up in the Boca area whether you are looking for a place to rest, a quick bite to eat or a place to take some beautiful and memorable pictures with your van-mates there will be something for you to enjoy.
There will not be a shortage of fun at Exchange Point 6 which we have affectionately named "The Reno Taco Odyssey"! Your team will not want to miss this stop on the 178 mile loop as there will be games, shade, seating, restrooms, photo opportunities, music by local DJ and, yes, you guessed it TACOS from Chuy's Mexican Kitchen for the whole team!
How will it work?
While van 2 is waiting for their chance to get their run on they can wait at The Reno Taco Odyssey(Exchange Point 6) and fuel up for the run ahead. Then, when van 1 has completed their first legs they can re-fuel and relax a bit at the Reno Taco Odyssey site before they head back out on the course.
Do not forget the photo ops available! Each team will be picking up a flag with their team name on it to use for the remainder of the race. This flag should be used for fun photos taken at The Reno Taco Odyssey and throughout the rest of the RTO.

A Friendly Competition!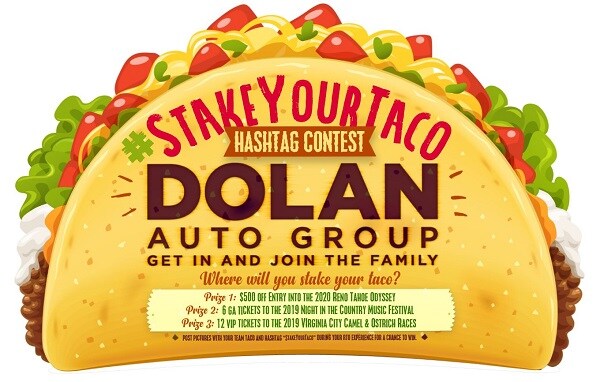 Post as many selfies of your team on social media using the #StakeYourTaco sign and participate to win some very worthy prizes.

1st Place: $500 towards your 2020 team entry to the RTO.
2nd Place: 6 GA Tickets to the 2019 Night in the Country Music Festival.
3rd Place: 12 VIP Tickets to the 2019 Virginia City Camel Races.
Plus it will be a whole lot of fun! Keep the energy high while snapping pictures of your team throughout the race with your Dolan Taco Sign using the hashtag #StakeYourTaco and help the community enjoy the race along with you!