We were surprised to learn that there are about 80,000 veterans living in our region and they are all in need of our support and care! Up until recently our local vets had to be moved from their families and friends in order to receive the care that they so desperately needed.
Now, due to the Northern Nevada State Veterans Home our local veterans can stay close to their most valued support system while receiving care and support at this new beautiful home created with them in mind.
Complete with 96 beds, a "Town Hall" common area, handicap friendly rooms and so much more the veterans Home will provide something our region has been in need of for years.
As you might imagine, this is a large facility with many amenities and resources spread throughout. Tom Dolan, in partnership with Tom Newton, decided that the vets would need proper transportation around the premises to keep them from walking or wheeling too far.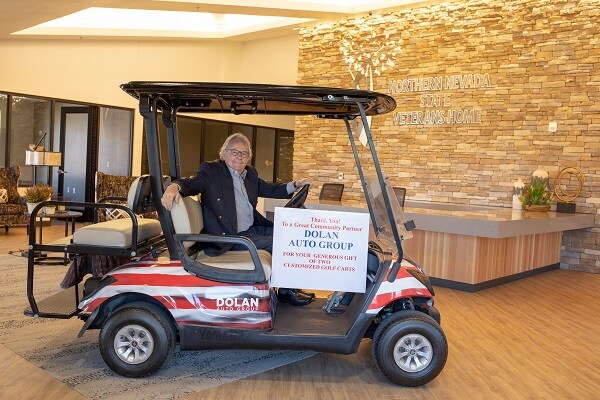 So, two golf carts have been wrapped in patriotic garb and donated to the Northern Nevada State veterans Home to take care of the vets on site. Shuttling them to all the offerings they have while keeping them safe!