The 100th Anniversary of the Reno Rodeo Parade was an exciting celebration of current and past cowboys, cowgirls, and horses that have marched down the streets of Reno representing our western heritage! Along with 150+ parade entries, Team Dolan participated in the Parade for the first time as the proud sponsors of the Reno Rodeo.
Kicking off this exciting day, Tom Dolan drove a 2019 Dodge RAM truck through the parade with family in tow. Ryan, his two sons, and Brady followed in the second RAM truck, celebrating the many generations, who carry on the tradition of Northern Nevada and culture of the West. The morning was marked by so much excitement with the community participation in the crowd and the incredible entries in the parade.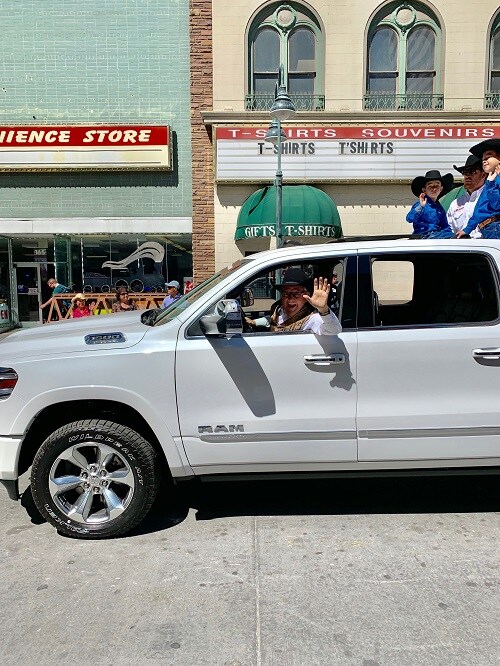 The Rodeo Parade set the tone for a memorable day, which carried over to Dodge RAM Night at the Rodeo! To hear more about Dodge RAM Night click here.
We are looking forward to the exciting years ahead of participating in the legacy of this event that embraces 100 years of tradition!