Recently, the Nevada Corporate Giving Council, which is a group of corporate leaders dedicated to bettering Nevada and individual communities within the state though support and philanthropy, has expanded to Northern Nevada. It was a privileged to jump at the opportunity to join the council and round table with others that have similar missions to ours.
Corporate Social Responsibility seems to be the phrase on the tip of everyone's tongue as of late. We are proud to be a part of a community full of companies that don't just talk about this responsibility but take it to heart. At Dolan Auto Group we are committed to linking arms with other philanthropically-minded companies to forge ahead and push our region and our state to new heights!
Philanthropy and giving back are woven into our DNA at Dolan Auto Group. It is such an honor to know that we have the opportunity to impact and improve our community with every partnership, donation and employee initiative we activate. This is not something that will ever go to the wayside for Dolan and to hear from other companies that are on the same page has been a joy.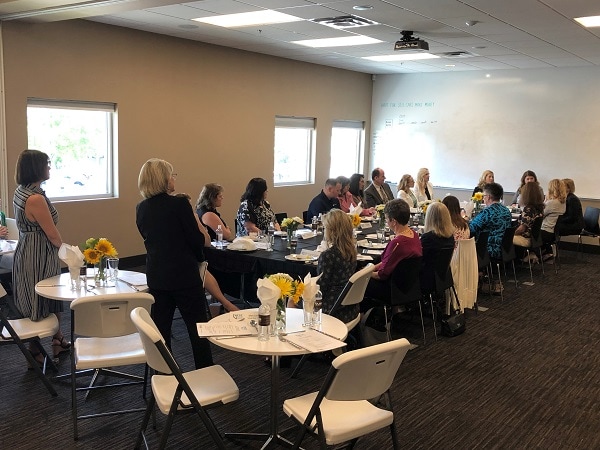 We hosted the quarter two luncheon for the Nevada Corporate Giving Council's new northern arm at our Dolan Lexus store and our very own Ryan Dolan, Dolan Auto Group CEO, spoke on employee engagement programs and our education initiatives. It was encouraging to hear from others that are working to improve our community in this same way yet tackling it from a different angle.
Deeper impact is what we are after! Bigger change is what we are after! Lasting transformation in our community is what we are after! The best part is—we all get to do our part to make these things a realty in our region. And, together we will!