The Dolan family and Dolan Auto Group could not be more excited to share in the fun of the centennial Reno Rodeo with our community. We are SO ready to kick the dust up!


The 10 day run from June 20th to June 29th is sure to be an unforgettable time and we are certain that Reno Rodeo 2019 will be one for the books.

"It is a BIG damn deal"-haven't you heard?! Click here for more.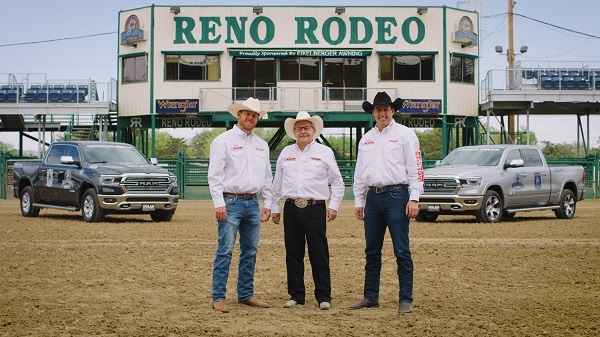 Saturday, June 22nd, will be a busy day for Team Dolan starting with the Rodeo Parade at 10am through downtown Reno and then rolling into Dodge RAM Night along with some of your favorite rodeo events starting at The Livestock Event Center that night!
Although this is Dolan's first year partnering with the Reno Rodeo Association we are not strangers to the event itself! Come and join us out at the Livestock Event Center for Dodge RAM Night

Celebrating 100 years of the Reno Rodeo with our community will be such an honor! This event is a staple and has provided fun, memories, culture and tradition to Northern Nevada each and every year of its existence!