Team Dolan dodged for math at the annual Northern Nevada Math Club (NNVMath) Dodgeball Tournament and fundraiser at The Reno Sportsdome!

NNVMath which provides math competitions for youth in our community to build their skills, confidence and knowledge of career paths in Science, Technology, Engineering and Mathematics (STEM).



Supporting a great organization while being able to come together as a team and bond—sounds like a great idea to Team Dolan!
We came out in full force with our two teams the Dodgy McDodgersons and the Dolan Dodgers. These teams, made up of Dolan employees, joined by many others in the community worked well together as family, friends and spectators cheered from the sidelines.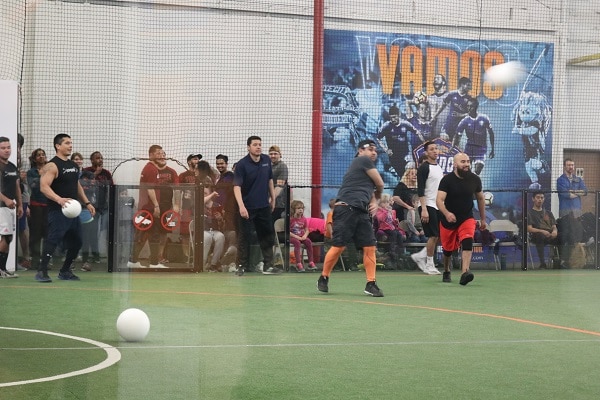 Dolan Lexus Parts Manager, Sergio Gody, has participated in the dodgeball tournament for the past two years and plans to continue the tradition for years to come. Godoy is big on team building and bringing employees together in the name of fun.
"We would like to get more involved in stuff like this, because we see the positive of it," says Godoy.
Godoy believes employees who partake in group activities outside of their daily job in support of our community create a better work environment for all those involved.
"It brought comradery, taught them team building, we got to know each other outside of work--personally," says Godoy.
As you can imagine, the room was filled with adrenaline during every match at the fundraiser as teams grew a stronger and the winners rose to the top. A friendly competition for employees and a great cause makes for a great time for all!
Dolan Auto Group was proud to show our support and we look forward to next year! Click here for more information on participation.