Dolan Auto Group is proud to back the home team at the Greater Nevada Field!
Team Dolan in partnership with 1868 FC, the first city of Reno division 2 soccer team, welcomed the San Jose Earthquakes to Greater Nevada Field for a friendly soccer match on February 9, 2019.
There were more than just soccer players on the field. The audience had a full display of the Dolan lineup parked along the warning track of the field! Even the 1868 FC mascot, "Truckee", chose his favorite and leaned against it to watch the nail biting match.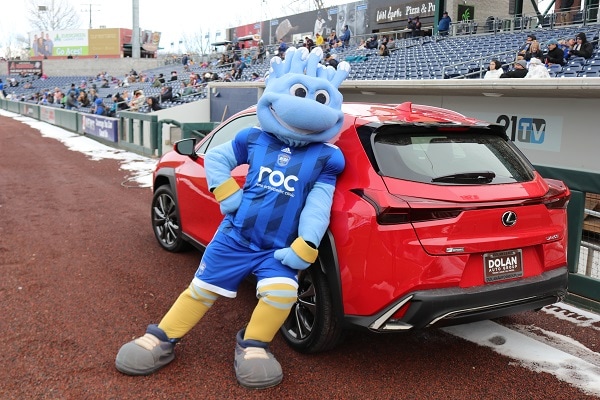 Alfredo Lopez-Torres, was the lucky Dolan Auto Group employee chosen to participate in the coin toss which decided the course of the game. Alfredo brought his son along for the fun as well!
Dolan employees, family, friends and fans cheered them on as they walked out to the middle of the field for the coin toss.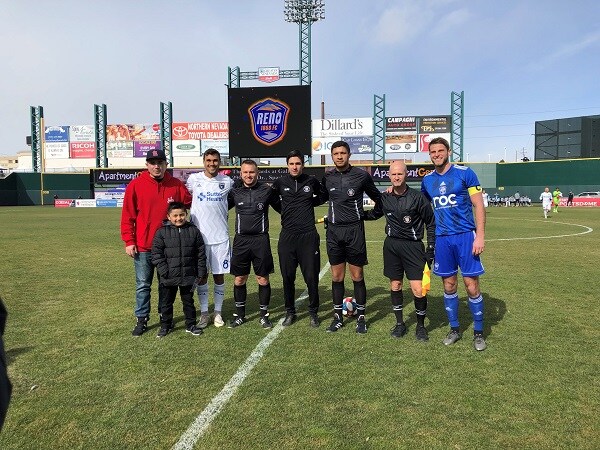 Many Dolan employees spent their Saturday afternoon spending time with co-workers and family chanting for the home team with the Battle Born Brigade.
Even the chilling temperatures could not stop soccer fanatics from enjoying the match. Many of the spectators had been waiting for this match with the sole purpose of meeting the San Jose Earthquakes newest head coach, Matías Almeyda. Almeyda, is a recent addition to the Earthquake's team and his prior experience was being the head coach of the first division Mexican team Chivas del Guadalajara. Many fans waited patiently with their Chivas gear in hand to ask for autographs and photos from the Earthquake's coach as other locals cheered for the Reno team!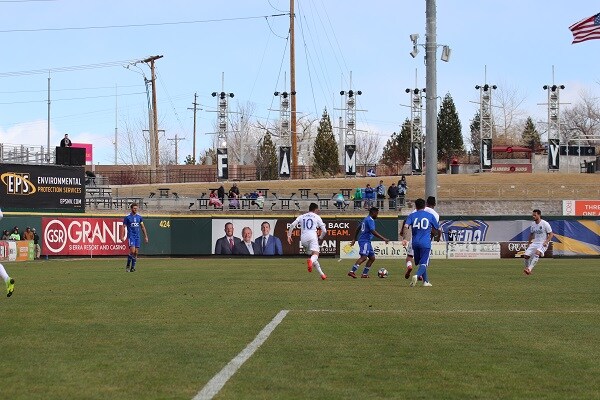 The match ended 3-0 and Reno took home the win! At the end of the game, both teams thanked the audience by taking photos and autographing gear! The children were especially excited as they saw the home team approach them to celebrate. Dolan Auto Group is proud to have sponsored a match that brought the community together for a friendly match on a chilly Saturday afternoon.