Dolan Auto Group was honored to be named Most Philanthropic Business by Northern Nevada Business Weekly at their annual Book of Lists Gala Event. This is an amazing accomplishment for Team Dolan and it has not been taken lightly. Community giving and philanthropy are so important to the Dolan Family; therefore, this award truly showcases the heart of their business.

? To learn more about this prestigious award please click HERE!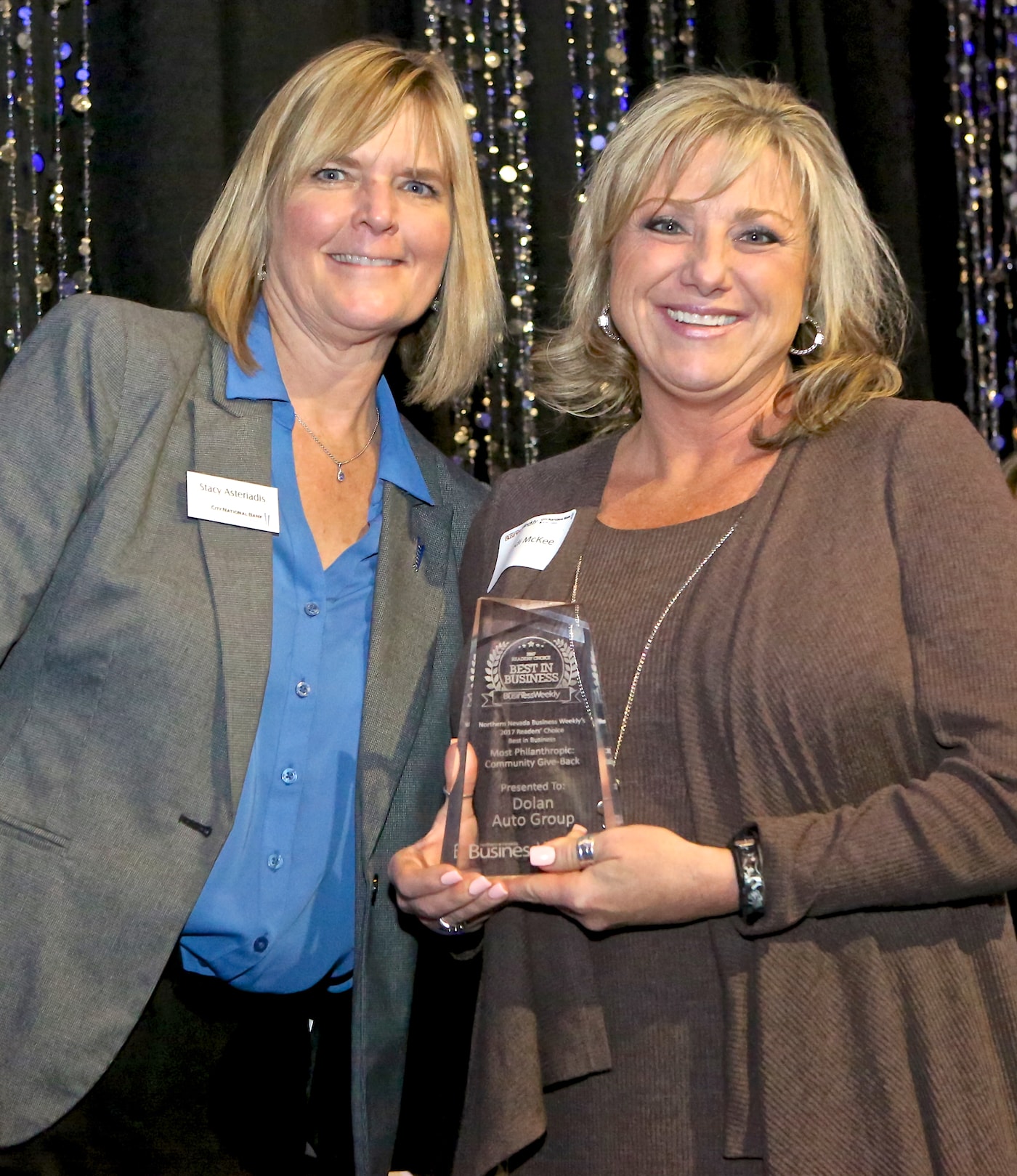 Tom Dolan has believed in community outreach and giving back since the beginning of his longstanding career in Reno. He has always put giving high on his priority list and has passed that down to his three children.
The Dolans believe in taking great care of those that have so graciously taken care of you. This is a great explanation of why they strive, as a family, to give more to our region each year. They are grateful for so much including;
· Hard working employees that pour their lives into their careers.
· The Reno-Sparks community for trusting our teams with your family's safety and auto needs.
· Serving the community that they personally live and play in for the past 30 plus years!
Grateful people cannot wait for the opportunity to give back. In fact, they create opportunity to give! To the Dolan family Philanthropy is their vehicle to change and impact Northern Nevada as we know it. They eat, sleep and breathe for giving back to the community that they call home and hope to pass that along to the next generation.
Here is to another year of giving back!