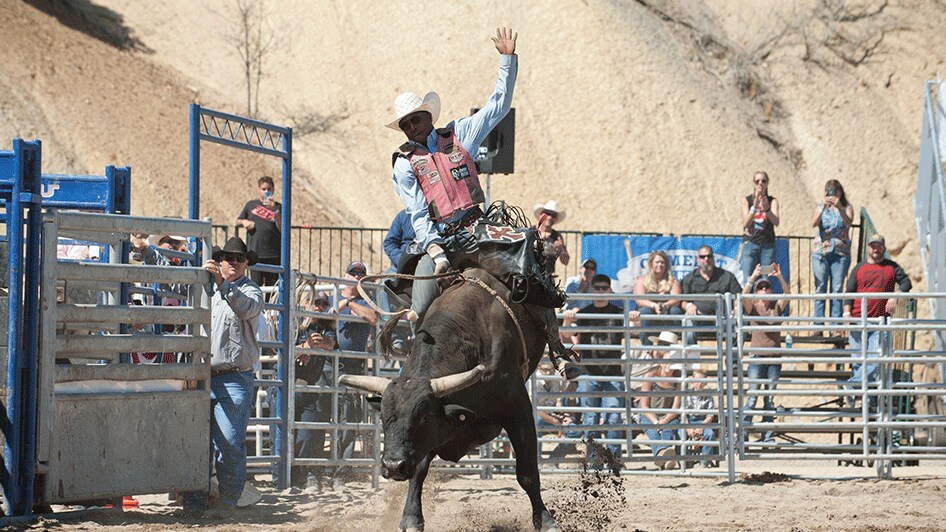 Dolan and the 2019 Virginia City Rodeo
Imagine a Rodeo with horses, cowboys, cowgirls, and a mariachi band; then you have the Virginia City Rodeo & Fiesta Del Charro. On August 24th and 25th dust off your boots for a wild and entertaining day in Virginia City.
This day is filled with all your favorite events, including professional bull riders, wild broncs, escaramuzas, dancing horses, and kids' mutton busting. After the rodeo, follow the sound of the mariachis down C Street for a Street Dance with live music from Lady & The Tramps.
Everyone can get close up to the raw action with affordable tickets starting at only $15. Bring the whole family for an experience where the Wild West meets Hispanic culture for the 4th Annual VC Rodeo. Purchase your tickets here.
Make sure to come early and save a front-row seat to see all the action! Don't worry if you are not the first to arrive because each spot has a great view of the intimate Virginia City arena.
Throw on your cowboy hats and sombreros and join us for an unforgettable Rodeo experience!
WHAT: Virginia City Rodeo
WHEN: August 24-25, 2019
TIME: 2:00-4:00 PM
WHERE: Virginia City Fairgrounds