Virginia City has been known to have wacky events, and this event is no different.

The 29th annual World Championship Outhouse Races will be a two day series of races in Virginia City beginning on October 6th. Yes you heard right, Outhouse Races. The tradition goes back to when the city outlawed outdoor plumbing. To protest the law, angry citizens moved their outhouses to the streets.

This is no small event! In fact, last year over 4,000 people attended the Outhouse Races!

A little potty humor and SO MUCH FUN makes this one of Team Dolan's favorite events of the year!

What: The World Championship Outhouse Races and Undie Run Relay
Date: October 6-7th, 2018
Where: 86 South C Street, Virginia City, NV
Time: 12:00 - 3:00 p.m.


To register in the race as a team, click HERE! Keep a look out for our outhouses "Uranus Explorer" and "Skid Marks". Below is a picture of our team and outhouse from last year!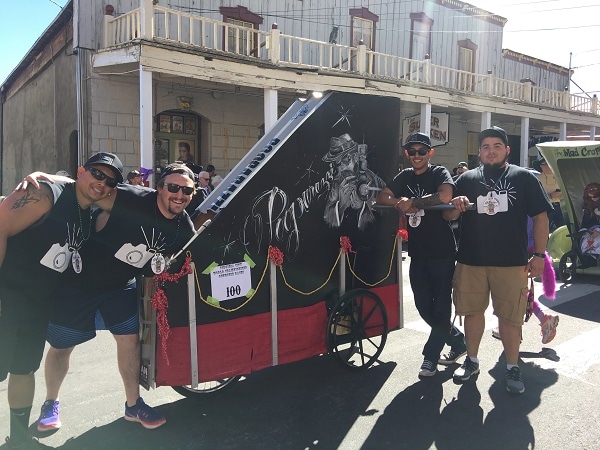 But wait, there's more! Sunday is the championship day where teams can win the "latrine title". After the Parade of Outhouses, attendees are welcome to participate in the Undie Run. It's a weekend full of good, clean fun.

Team Dolan hopes to see everyone having a stinkin' good time in Virginia City!