Virginia City is the perfect place to host a zombie run is it not?! This historic town, also said to be a haunted ghost-town, is hosting the spookiest event of the year. RedRun VI: Bloodline is THIS weekend on Saturday, 10/13.

This zombie themed obstacle course will have you running with fear all the way to the finish line.
What: RedRun VI: Bloodline
When: October 13, 2018
Where: Virginia City, NV
Time: 12:00 - 4:00 p.m.
Runners start off in an escape room styled bunker and once freed, begin the 5k relay and color run throughout the town while zombies are on their tail. During all this craziness, runners have one goal in mind: find the one human who has the cure. There will be clues throughout the race that will lead runners to the answer.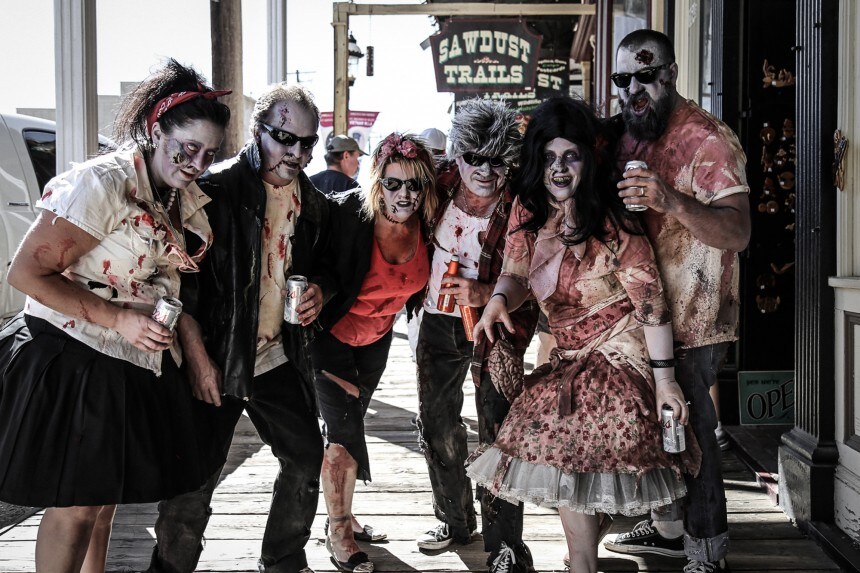 To register for RedRun VI: Bloodline HERE! Whether you want to register by yourself or in a team, do so quickly! Don't miss the most thrilling run of your life at Virginia City.
After the race ends the celebration begins at 4pm. You can find the full schedule HERE!
Not interested in running the race? Not a problem. For the adults who attend, there will be a bar crawl from 11-4 pm.
Team Dolan is thrilled to sponsor the scariest event of the season and help bring you one heck of a great time! What's a better way to get into the Halloween spirit than a zombie run? Team Dolan can't wait to see all the brave souls on Saturday, 10/13.