Let's taco 'bout how much we love working at Dolan Auto Group!
Employees at each of our dealerships gathered over the past few weeks to do something that most families do each summer: enjoy food together and share laughs.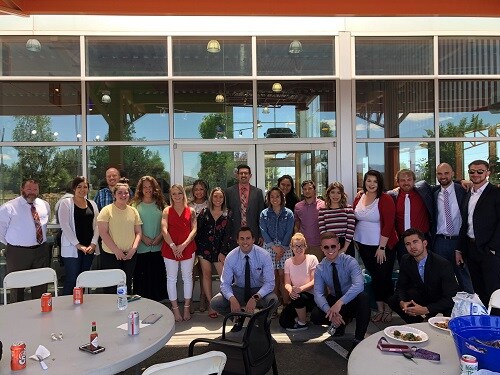 It's an annual gathering that brings our entire family together from across departments. And while the annual appreciation event had a new menu this year, it still carried the same message as Director of Human Resources Larry Montrose expressed.
"What we see all the time is that our employees take care of our guests, so we wanted to do something similar with them. Selling cars is just a byproduct of what we do here, taking care of our customers and each other is what we do," Larry said. "Today was about taking the time to say thank you, give everyone something to eat, and tell them to go out and have a good weekend."
Past years have featured spaghetti dinners and barbecue fare, but this year our "Taco Days" brought the flavor by serving fresh tacos from Tacos de Nene on site. With everything from traditional tacos to quesadillas, the food was met with rave reviews.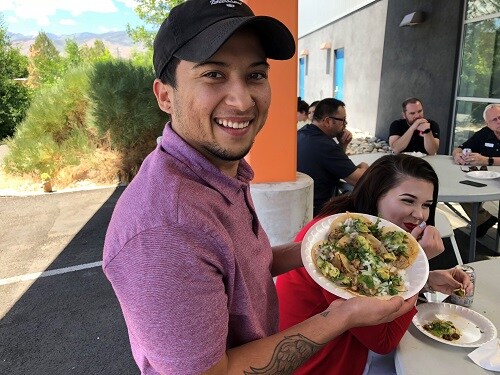 ​
It was an event that none of us wanted to miss either, with several of us coming in on our days off to be at the lunch. We shared the fun with our families from home as well, inviting them to enjoy the company of others here at Dolan with us.
Of course, every family loves a little friendly competition and ours is no different. That's especially the case when a prize is on the line. The person lucky enough to guess the number of M&M's in a jar at the lunch won home plate seats to an upcoming Reno Aces game.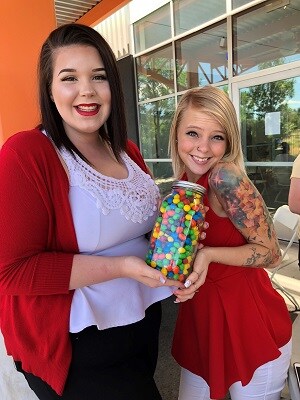 ​
Showing our appreciation for each other isn't something that we reserve for one day a year though. Whether it's our Christmas Club program or the smaller moments when we express our gratitude to each other on daily level, we always believe in putting family first.
"We all get along together, and having the time to have lunch together is even better," Dolan Lexus service team member Ricky Ramirez said. "We're usually pretty busy so it's great to come together to talk, mess around, and have fun."
We're always looking for new ways to recognize the work of others and express our gratitude. It's why Larry and the rest of the team host events like "Taco Days" and we frequently hand out small tokens of appreciation like Aces tickets. Because when we're not serving our guests, we're looking out for our family here.