Do you have the inner drive to face hills, distance, and the heat?
Hundreds of people gathered at Hidden Valley Regional Park on Sunday, June 24 to find out for themselves as they faced these challenges during the Reno 5000 Mustache Run.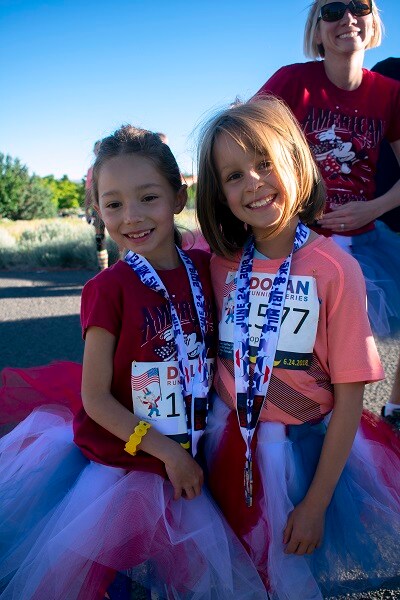 The day kicked off with the Kid's Junior 1 Mile race with kids and their parents making the ascent through the park. Once they reached the Dolan Lexus turnaround car, it was a race to the finish line with nine-year-old Joshua crossing first.
It would continue with a 5K, 10K, and Half Marathon starting soon after with plenty of families running together through the course.
The race, which was the second in the three part Dolan Running Series, saw contestants begin arriving early in the morning to prepare for their run. Included in that crowd were several members of our own Dolan family.
One member of the Dolan Team racing in the event was Danny Doratt. Taking third place in his division, Danny participated with his own family.
"I did a little bit of training ahead of the event alone and with my family," Danny said. "I was shooting for a time in the low 30's, so I was close. It was nice running with my family though, it makes things personal."
Some of our other team members at the park weren't there to run, but rather to cheer on their own families. Gail McCarthy came out to cheer on her husband and daughter while they ran in the 5K.
"I was out here to support them," Gail said. "I'm proud of someone who is out here doing this at 71. We're thankful to the Dolans for helping put on the event to stay healthy and have fun."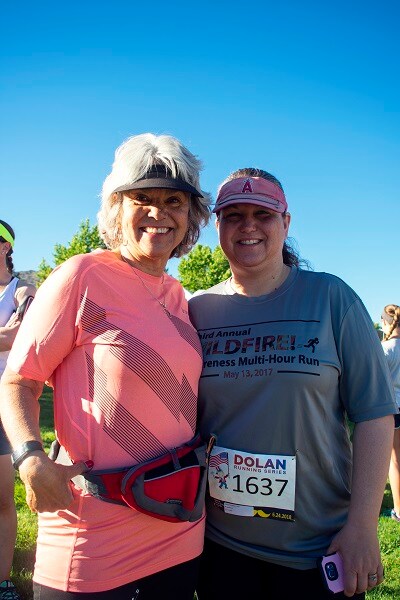 ​
For others, like these ladies pictured above, participating in these races has become a family tradition. Celeste Benedict started participating in the Dolan Running Series with her mom years back, and they have raced together in countless races since. While Celeste isn't a big runner herself, running alongside her mom makes it well worth it! Pictured below is her mother crossing the finish line with one of the biggest smiles we have ever seen!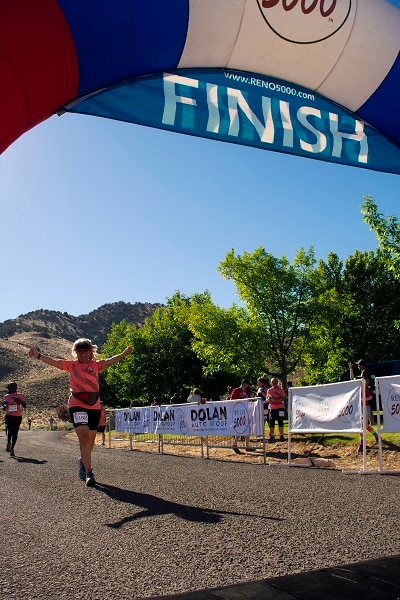 ​

At the conclusion, top finishers stood atop the podium from each age division to receive their trophies. But the awards for the fastest racers weren't the only recognition handed out. The Mustache Run also included awards for best mustache. Plenty of contestants had grown their own, while others wore one just for the race.




We're truly honored to be part of this community of runners. Whether running side by side through the course or talking with each other post race, Reno 5000 is a community like no other.

Team Dolan was excited to cheer on the runners and race with them. Given how much fun this race was, we hope to see you at the final race of the 2018 Dolan Running Series on August 26 at Bowers Mansion! Click HERE to register NOW!