Fireworks, hot dogs, our flag, and a day with friends and family can only mean one thing.
It's hard to believe that just this past week we celebrated the 4th of July holiday, and all of us here at Dolan Auto Group hoped you enjoyed the day celebrating our nation with friends and family.
Of course, the biggest party in the area was the 19th annual Star Spangled Sparks with thousands gathering in Victorian Square and the surrounding areas to give witness to the patriotic fireworks display.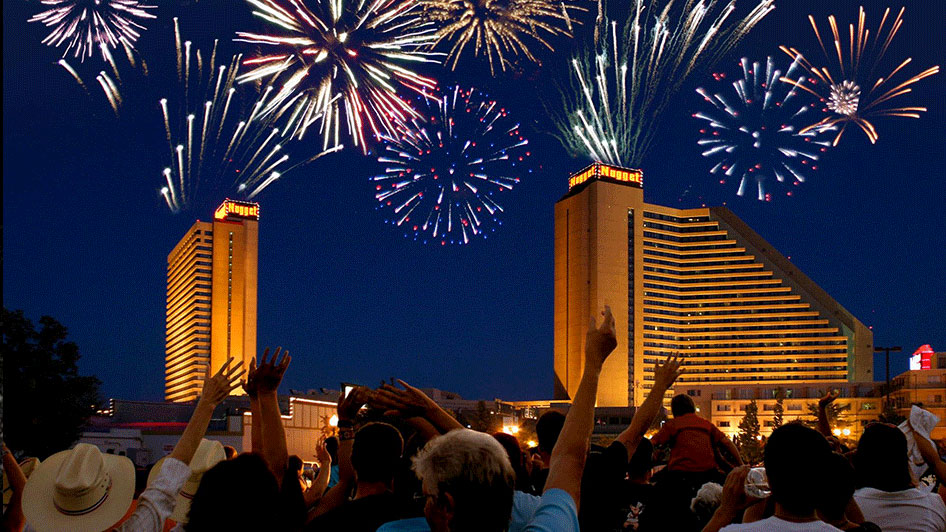 Dolan Toyota was excited to help make this celebration of our nation possible as part of your Northern Nevada Toyota Dealers. It was our privilege to come together to support the annual event which brings fun, Independence Day, festivities to the community.
This year did not disappoint either. The dazzling display lasted over 15 minutes with fireworks lighting up the night sky to a set of popular songs and patriotic anthems. While the winds threatened to delay the show, thankfully the weather relented just in time for the spectacle.
The celebration was more than just the stunning fireworks though. Those that came out starting at 4 p.m. were treated to live music from The Garage Boys covering popular hits from across the decades.
They definitely contributed to the energized atmosphere and had us dancing with the crowd gathered in front of the stage. The well-known, Vegas-based rock group did not fail to keep things lively as we all waited for the firework spectacular at the end of the night.
It was a complete street party too with plenty of vendors on hand throughout Victorian Square serving staples like hot dogs and hamburgers with others selling crafts and other goods.
Prior to the fireworks display everyone in Victorian Square took a moment of silence before collectively singing our national anthem to honor America and those serving our country.
We're glad to be part of this tradition and celebrate the history of our great nation with the entire community. If you didn't catch the festivities and firework spectacular this year, we hope to see you at next year's celebration.
Dolan Toyota is part of the Dolan Auto Group and looks forward to serving the community for years to come!