The Barracuda Championship has become an annual tradition, and all of us here at Team Dolan can't stop talking about all the fun and excitement had at the tournament this year.
We were honored to host the Dolan Lexus Chalet right on the 18th green. Those that joined us in the tent had unparalleled views as golfers came down the fairway and closed out the course putter in hand.
Plenty of great finishes were witnessed on the 18th hole as well. Competitors picked up countless points in the modified Stableford scoring event on the final par-five hole. Golfers managed to shoot several eagles throughout the weekend providing additional excitement for everyone watching from our Lexus Chalet.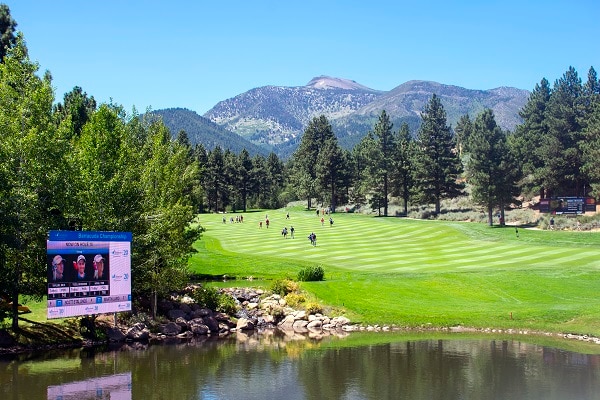 Not all of the fun was to be had out on the course though! Guests in the Lexus Chalet were treated to incredible food from Liberty Catering throughout the day and a hosted bar. To capture all of the fun, we also had a Photo Booth on site.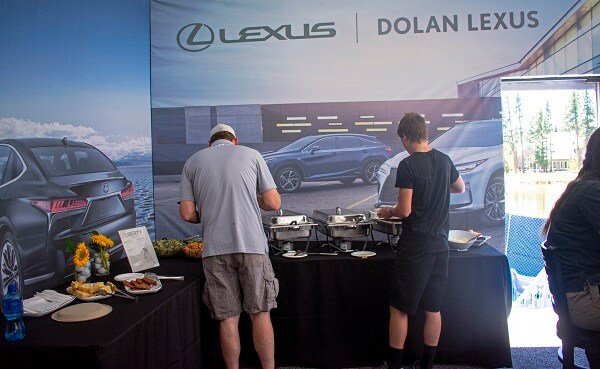 The PGA Tour stop has been hosted at Montreux now for 20 years, bringing some of the top golfers in the nation right here to Nortern Nevada.
This year, Andrew Putnam hoisted the championship's trophy on Sunday after a weekend of play and posting a cumulative 47 points. It was Andrew's first PGA Tour title, and we were excited to be there celebrating the win with him!
Besides taking the top spot at this tournament, Andrew also jumped from 55th to 31st in the FedEx Cup standings after his finish.
Each year, the Barracuda Championship provides the perfect opportunity to enjoy time with friends and family. The Discovery Museum, another community partner, hosted a station on the course filled with brain teasers and golf-related activities that were sure to capture the curiosity of anyone walking by.
Returning this year was The Great Clubhouse Cookout hosted at the patio on the 18th green that was open to everyone at the event. Serving savory barbecue and cold drinks to help us beat the heat, it was one of the most popular areas for spectators to have fun and watch great golf. There was even cornhole on the patio!
Of course, besides watching golfers that are some of the best in the world, we loved being part of a tournament that believes in giving back to the community just as much as we do. Since it started, the Barracuda Championship has given back nearly $4 million to charity.
We hope you were able to join us for the week of fun and excitement at Montreux's stunning golf course right in our backyard. Be sure to share your photos and stories from the tournament with us on social media!