On August 18th and 19th, everyone was invited to experience a grandiose show that adds yet another extraordinary characteristic to an already historic town.

The Virginia City Rodeo and Fiesta Del Charro was a great way to get up close and personal with the livestock. The afternoon began with a blend of past and present as long-horns strutted down C Street with a Toyota Tundra leading the pack.

Once attendees made their way into the arena, a parachutist flew through the sky and touched down with an American flag to lead the audience into the National Anthem. Now that's what you call an opening act!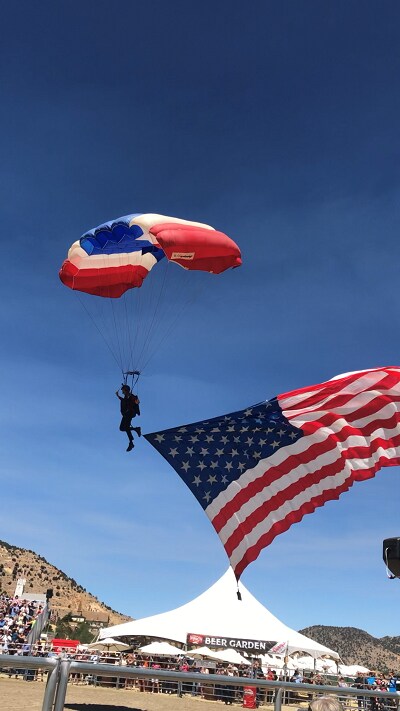 Children from towns and cities all over Northern Nevadad and beyond participated in our personal favorite, MUTTON BUSTIN'! They competed for a specialty belt buckle while we enjoyed the humorous and fun sport. There were bucking broncs, bull-fighting, dancing horses and more to follow. In fact, there was even a bit of BMX action at this "Show-deo". The entertainment never stopped!
The Fiesta del Charro, a Mexican style of rodeo, was the highlight of the afternoon. This event combined both American and Mexican styles of rodeo competition by doing acts like trick roping and Escaramusa, a Mexican Drill Team. The Flying U rode show horses as they galloped around the arena to a mariachi band, demonstrating their beauty and culture.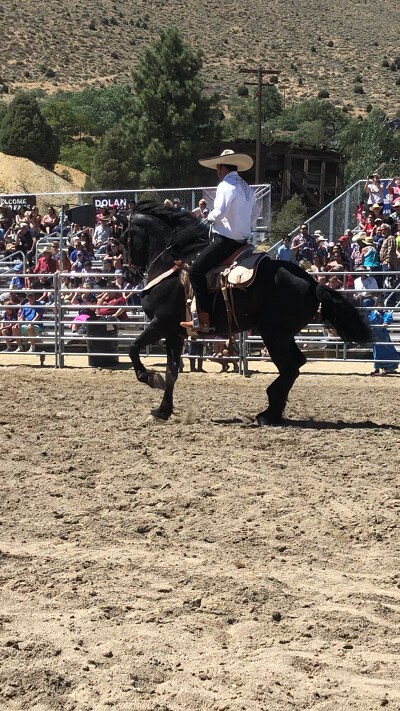 Team Dolan had a great time kicking up our heels at another wonderful event in VC. We would love to see you jump back in the saddle with us next year!